Global Healthy Matters Newsletter 2019
"Women leaders need to be assertive to overcome resistance to being included in top-level conversations. There's an urgency—we don't have time to wait around and be invited," she said. "If they don't give you a seat at the table, pull up a folding chair. If they don't let you pull up your folding chair, sit on the table." 

–  Dr. Ayoade Olatunbosun-Alakija, Nigeria's Chief Humanitarian Coordinator
A Deeper Look: Humanitarian Response in Nigeria Podcast - 2018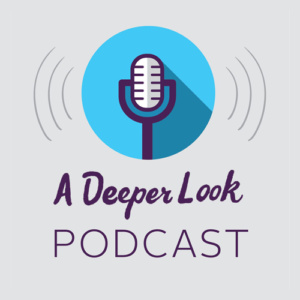 "What Nigeria needs to confront these complex crises is bold, audacious, strategic voices and thinkers.." 
–  Dr. Ayoade Olatunbosun-Alakija, Nigeria's Chief Humanitarian Coordinator
International Dialogue on Migration 2017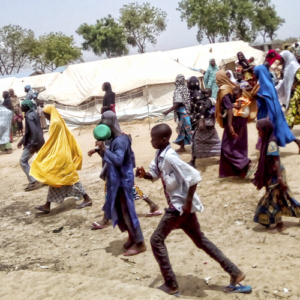 Understanding migrant vulnerabilities: A solution-based approach towards a global compact that reduces vulnerabilities and empowers migrants 
Panel Statements by Dr Ayoade Olatunbosun-Alakija, Chief Humanitarian Coordinator, Government of Nigeria Applying Policy and Operational Frameworks in a Migration Context
The Power of the Adolescent Girl: There's No More Valuable Investment Than in a Girl's Education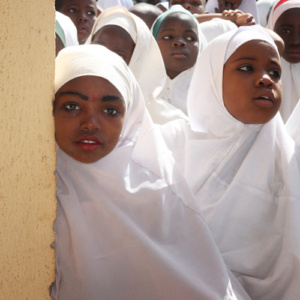 "There is no more valuable investment than in a girl's education," says Ban Ki-moon, Secretary-General of the United Nations, and I most certainly agree. In fact, I consider inadequate education, especially for girls, to be the HIV/AIDS of the current era and call for an equivalent international effort to eradicating this scourge."
– Dr Ayoade Olatunbosun-Alakija 
Human Trafficking: An International Humanitarian Disaster of the 21st Century
UNHCR Rep Canvasses International Intervention, Solidarity with Nigeria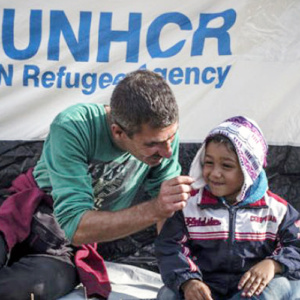 "There is a need for increased protection for displaced persons, especially women and children against Sexual and Gender- Based Violence (SGBV). Persons of concern should not just be seen as IDPs but as their own children who deserve the basic needs of life."
– Dr Ayoade Olatunbosun-Alakija 
Africa Must Rise to Self-Sustainability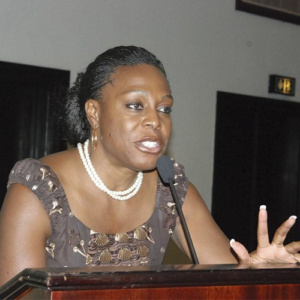 "Non-government organizations that tend to sprout in developing countries must partner to work alongside the government to achieve development goals that meet the countries' needs. Implementation of various programmes that aim at accelerating economic growth is also important. A strong and committed leadership just like Rwanda's is also a vital necessity."
– Dr Ayoade Olatunbosun-Alakija 
Westlake Village charity to send medical team to Haiti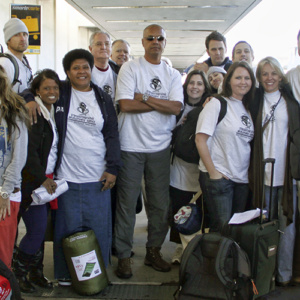 "We know we are going into a dangerous situation, but we are compelled to help," she said. "People are dying daily because nobody is there to help."
– Dr Ayoade Olatunbosun-Alakija 
Bakersfield doctor returns from Haiti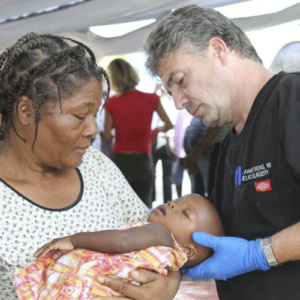 The group members distributed medicine and shared compassion everywhere they went. They treated hundreds of Haitians for such issues as broken bones, head and neck injuries, internal bleeding, water-related stomach illnesses and stress-related problems. Rikki Alakija, who co-founded Transformational Development Agency with his wife, Dr. Ayoade Olatunbosun-Alakija, said the devastation and suffering in Port-au-Prince is certainly widespread, but the team also witnessed scenes of hope and laughter and heard stories of love and reconciliation.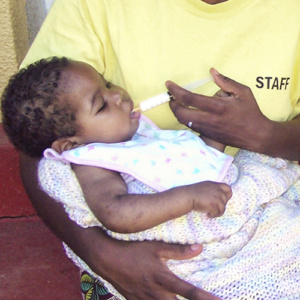 "It is painful that most mothers are literally carried to public hospitals late during complications developed while delivering at home," she says. She resolved to move to the ground in Lagos and other parts of the continent before she discovered that women in Africa underwent similar reproductive challenges. The pain of losing a child is too painful bear. It is even worse for poor women in rural areas and the slums who have no voice."
– Dr Ayoade Olatunbosun-Alakija 
HOME FRONT 10m Women, Chil­dren Need As­sis­tance in North-East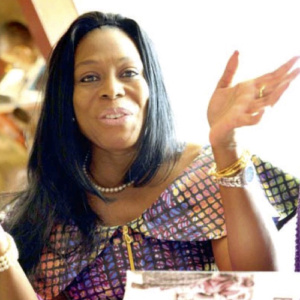 "The cur­rent hu­man­i­tar­ian sit­u­a­tion in Nige­ria is com­plex, and in sheer num­bers is com­pa­ra­ble to those in need in Syria, but we have re­ceived far less global at­ten­tion and even less fund­ing sup­port. The re­cent co­or­di­na­tion mech­a­nisms put in place have en­sured now that the voices of our chil­dren and our peo­ple are be­ing heard on an in­ter­na­tional stage, be­cause so­cial jus­tice for one is so­cial jus­tice for all."
– Dr Ayoade Olatunbosun-Alakija 
BOKO HARAM: US Donates Additional $102m to Northeast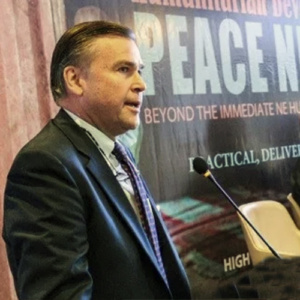 In her remarks, Humanitarian Development Peace Nexus Coordinator, Dr. Ayoade Olatunbosun-Alakija said the donation "is wonderful news for the people of Nigeria and shows wonderful cooperation with its international partners. We are delighted it was a wonderful surprise today to hear that Nigeria has been allocated in funding by the US an additional $102m", she said.